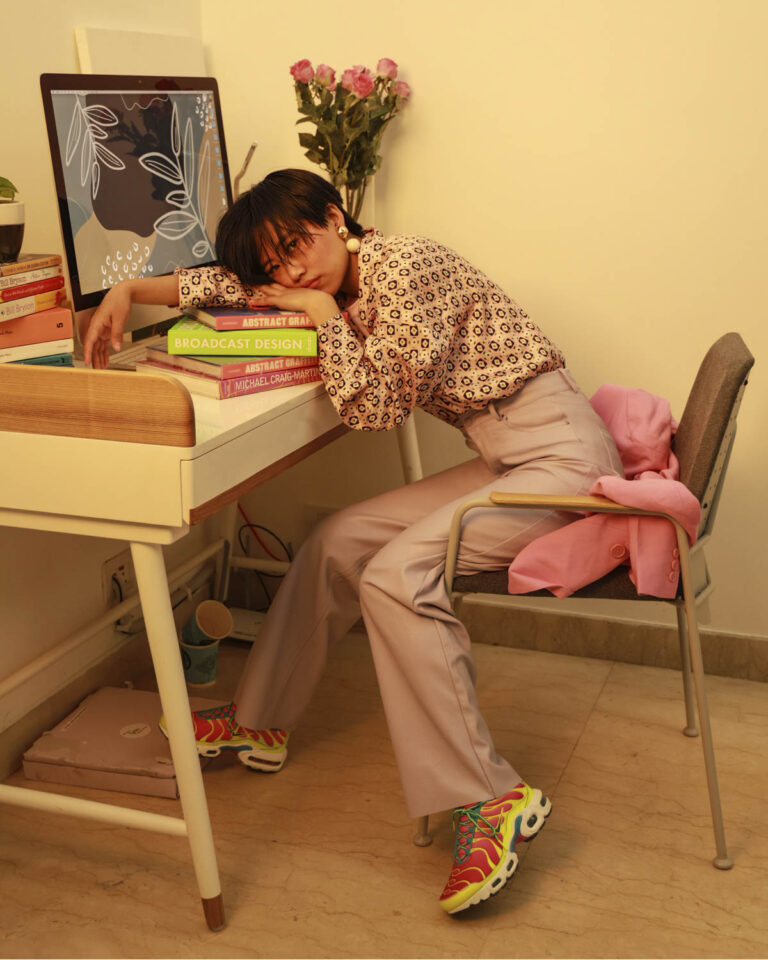 What is your personal style?

Sen: "I would like to describe my style as effortless-chic. But occasionally when I want to go for a more put-together look, I'd say edgy with a hint of a masculine touch. I don't want to be stereotyped as a female sneakerhead. I love sneakers and that's that. I have been wearing and styling my sneakers from a very young age and through the years with sneakers, my style has evolved into something more mature yet personal while highlighting my love for sneakers."
What part of pop culture would you say your fashion inspiration comes from?
Sen: "Hands down, social media! Instagram to be exact. I think it is a platform where brands, celebrities, influencers, and everyone come together and share their side of the story. It is one platform for all and that makes it all the more interesting to see how everyone uses it for a different purpose. It is my go-to for fashion inspiration."
Most of your sneakers are Nike, tell us about your love for the brand.
Sen: "Nike has a sneaker for everyone and for every mood/style. From my first classic to my current collection of collaborated sneakers, each sneaker has a history and a story. I'm deep into collecting Jordans and I find myself looking forward to every Jordan release. I'm an old soul, I love myself a collector's item. I also love the various collaborations that they do with different artists. In a nutshell, Nike sneakers notch up my personal style."

The first sneaker you ever bought. What are the memories?
Sen: "Aah! My Reebok Classic(I still have it in my collection). Bought it in eighth grade. I was so excited that I wore it to school (an all-girls convent school). Thought I would get away with it since it was black, little did I know what was in store for me. My beautiful Reebok Classic just had to stand out. I got a fitting punishment but hey it was worth it."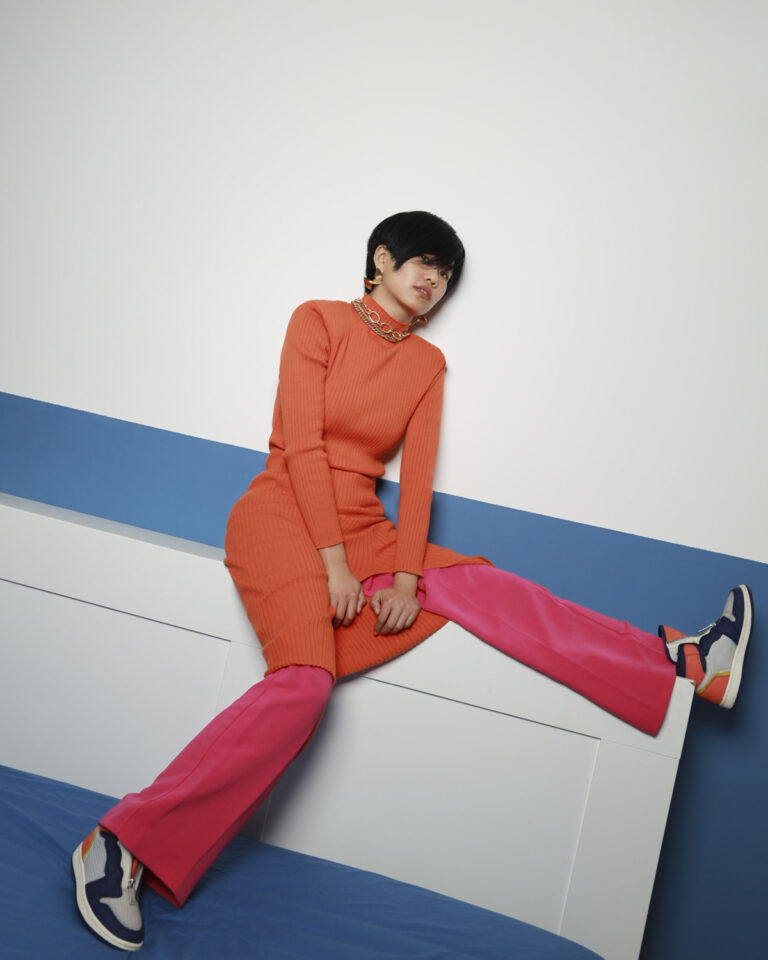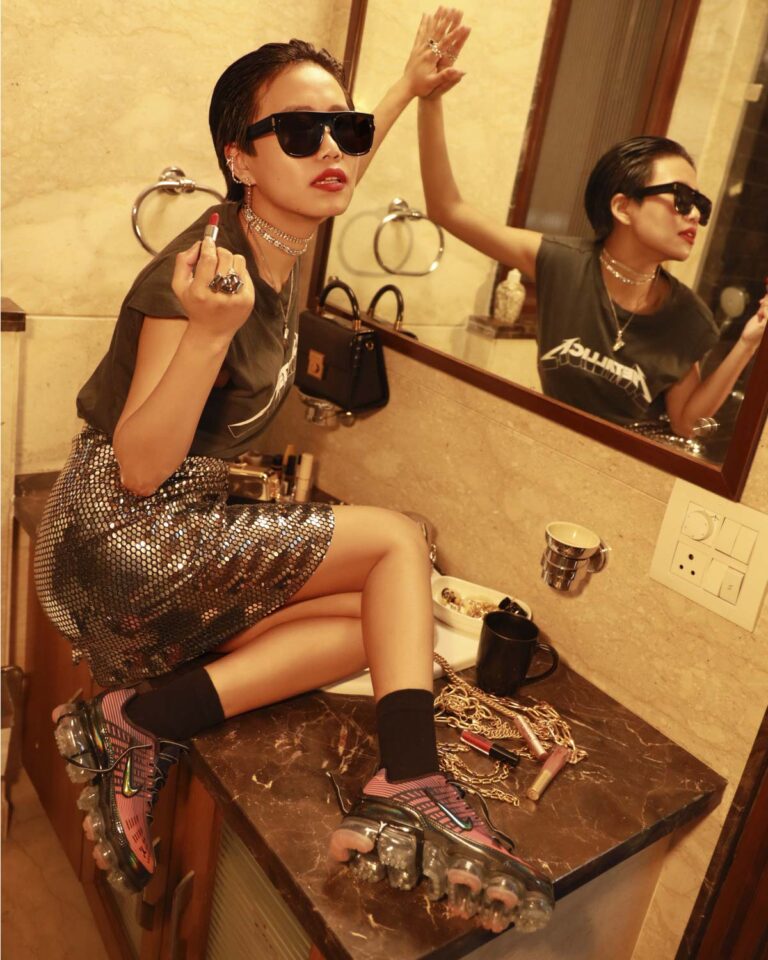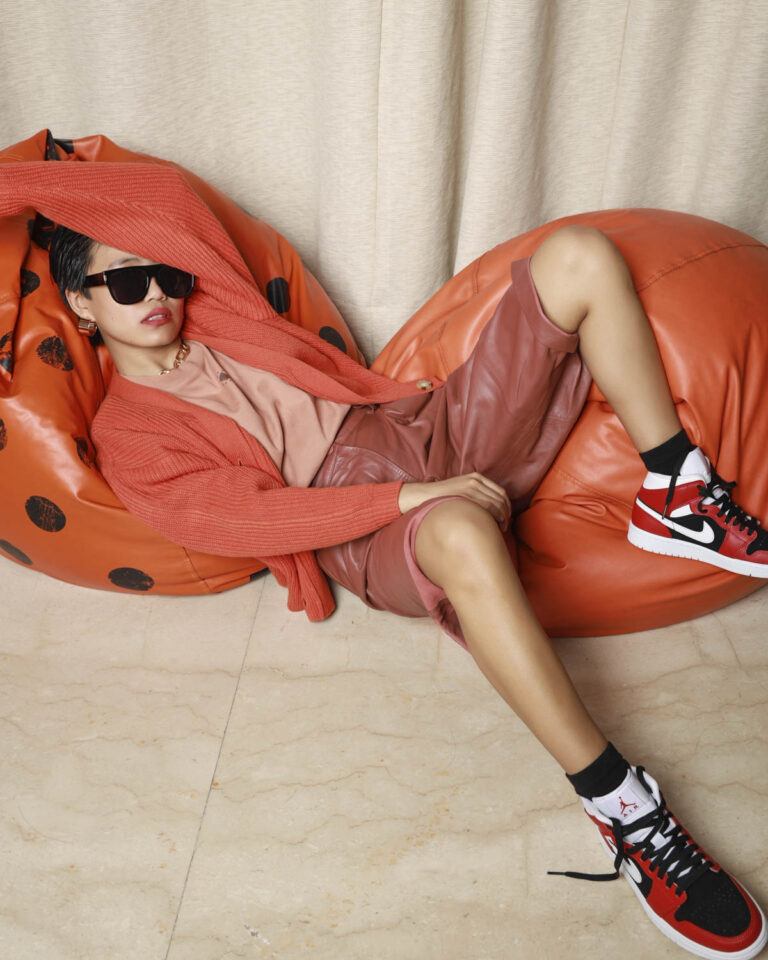 We are sure most girls would like to know where you get your sneakers from?
Sen: "Nike.com. I wouldn't trust other sites but sometimes I do find myself buying a sneaker or two from @vegnonveg. Once in a while, I indulge in a hard-to-get sneaker from a trusted reseller."


Do you prefer online shopping instead of going to physical stores?
Sen: "I used to enjoy going to retailers and getting a perfect fit for myself but ever since the lockdown started, I have been shopping online a lot, and I'm impressed by how far the E-tail market in India had progressed recently. Everything is just a click away, and returns are just so easy. So, after the lockdown, I'm leaning more towards online shopping."
Your favorite Indian streetwear brand?
Sen: "I got a few pieces from @vegnonveg ( the denim jacket I'm wearing here is one of them). Lately, I have also been browsing through @_huemn and I think they have some interesting pieces. I just might be tempted to purchase some stuff from them very soon. With so many homegrown brands coming up, I'm looking forward to the collection they bring out."
Any particular celebrity or person who has inspired your fashion in recent years?
Sen: "@yoyokulala and @sofiamcoelho . I have been following them for years now, especially Yoyo. I like the way she can pull off any look effortlessly. Through them, I have discovered my personal style. I won't say that we have a similar style, but I see myself going that direction plus the sneakers of course."



Do you think it is cliché to mix sneaker with streetwear? We don't see a lot of streetwear in your wardrobe, given the number of sneakers.
Sen: "I guess I have outgrown the 'street-style with sneakers' look but I see a lot of people rocking that style and I think it's cool. My style has been governed a lot by my profession. Usually, I wear something that's work appropriate with a touch of my personal style."

How was 2020 for you? What did you learn personally, how has it affected you?
Sen: "Honestly, 2020 has been an amazing year for me. I have never been an outgoing person, so my lifestyle hasn't changed much, yet I saw myself investing more in my hobbies and following my dreams since I had more time to myself as I was working from home throughout the lockdown."


What do you hope for in 2021?
Sen: "Many streetwear brands are coming up in India and I wish them the best. I'm hoping to see more boutiques with their handpicked pieces being established in 2021 and also, I'm praying that more sneakers are released in India especially for women."
Lastly, how many sneakers do you have? Whose collection do you envy?
Sen: "I have 48 pairs of sneakers in my collection at the moment. I envy Kim Duong (@blvckd0pe)'s collection, and someday I wish to own some exclusive sneakers like hers.
And particular sneaker you are most excited about this year?
Sen: "The Off White x Jordan 1 release is where I'm putting my money on this year. Also, I have been eying a couple of classic Jordans for some years now. I hope to get my hand on at least a few of them this year."