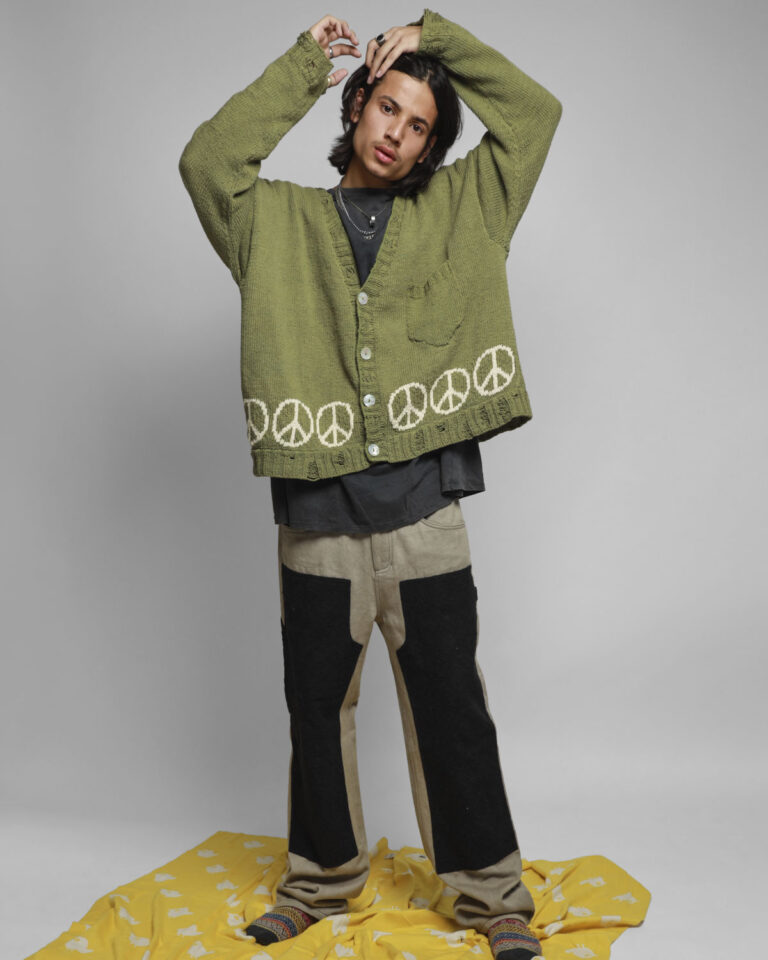 We catch up with the 21-year-old self-taught fashion designer who appreciates craftsmanship and thinks India has more room and the appetite for more brands, i.e. if you have something new to say and your brand stands for something. Read what he has to say.
Where I'm trying to take Karu is to really explore what modern Indian masculinity looks like and how the concept of heritage fits into the dynamic where there are clashing identities between the domestic and the increasingly global. In the long term, that'll be by engaging with the local community, through the design and talking about Indian politics and counter-culture. The inspiration behind the brand is always the artisan and the craft. Most of the designs start from looking at a fabric or a technique when I'm visiting an artisan cluster. I'll then create a silhouette around that fabric or technique. There's always some back and forth with the craftspersons depending on how feasible my idea is. The idea is to work with the master craftspersons from around the country, so Kantha embroiderers in Bengal, block printers in Bagru, natural dyers in Auroville, people that have really figured out their craft. The silhouettes are all pretty simple, it's a work jacket, a fleece, some double knees so we're just meshing those two ideas together with precise tailoring and using the best possible hardware, lining etc. to elevate the clothes.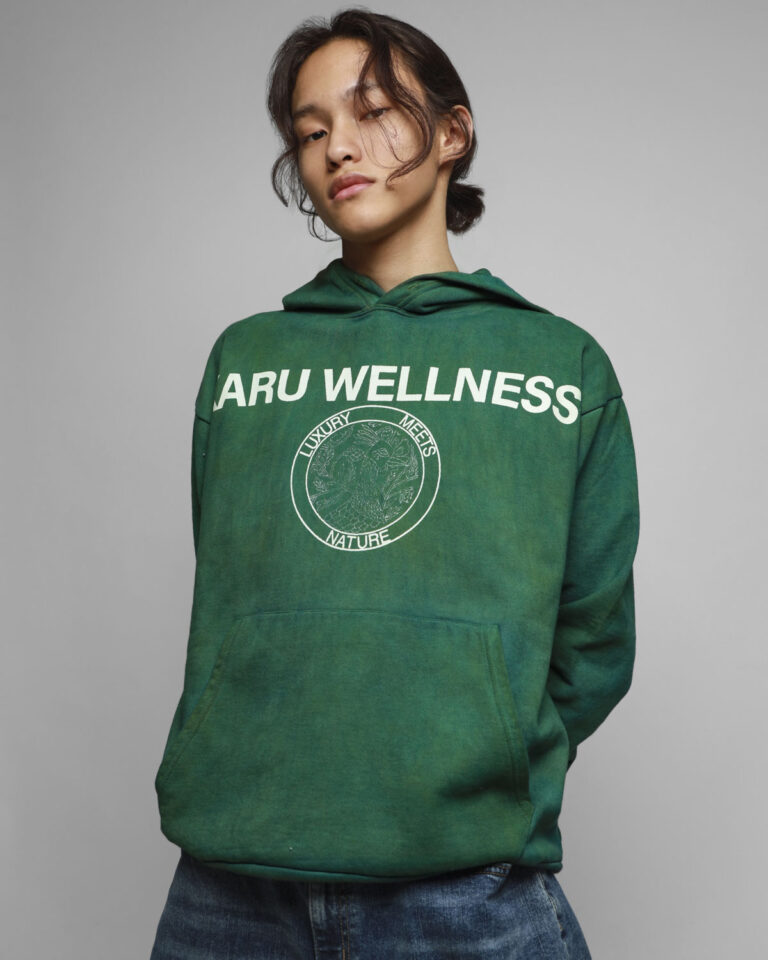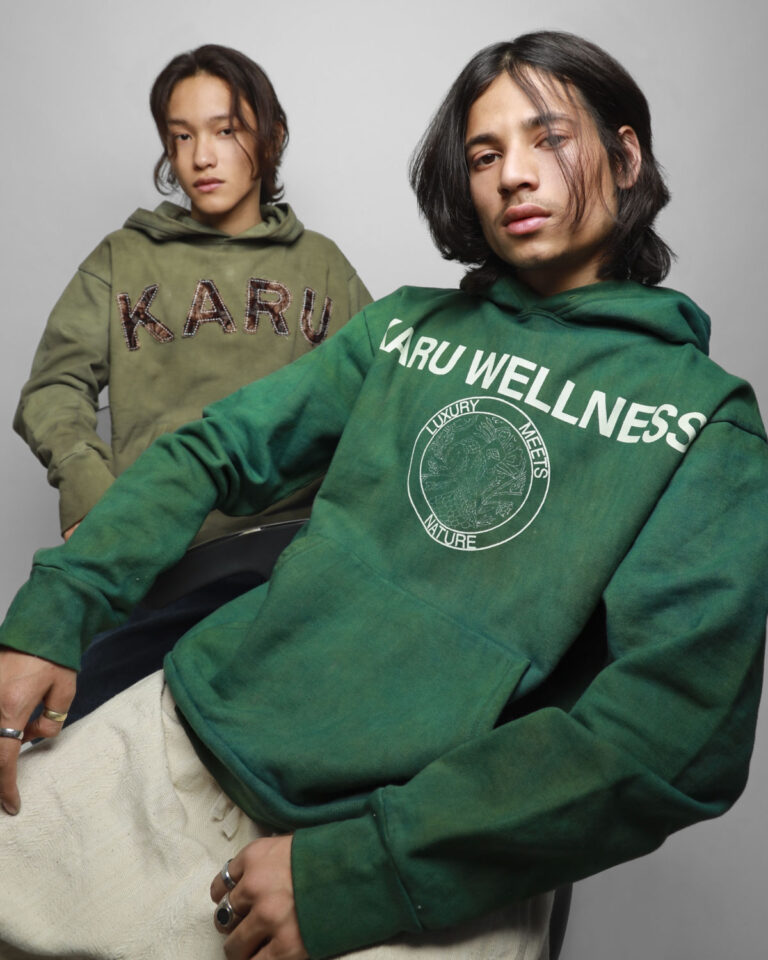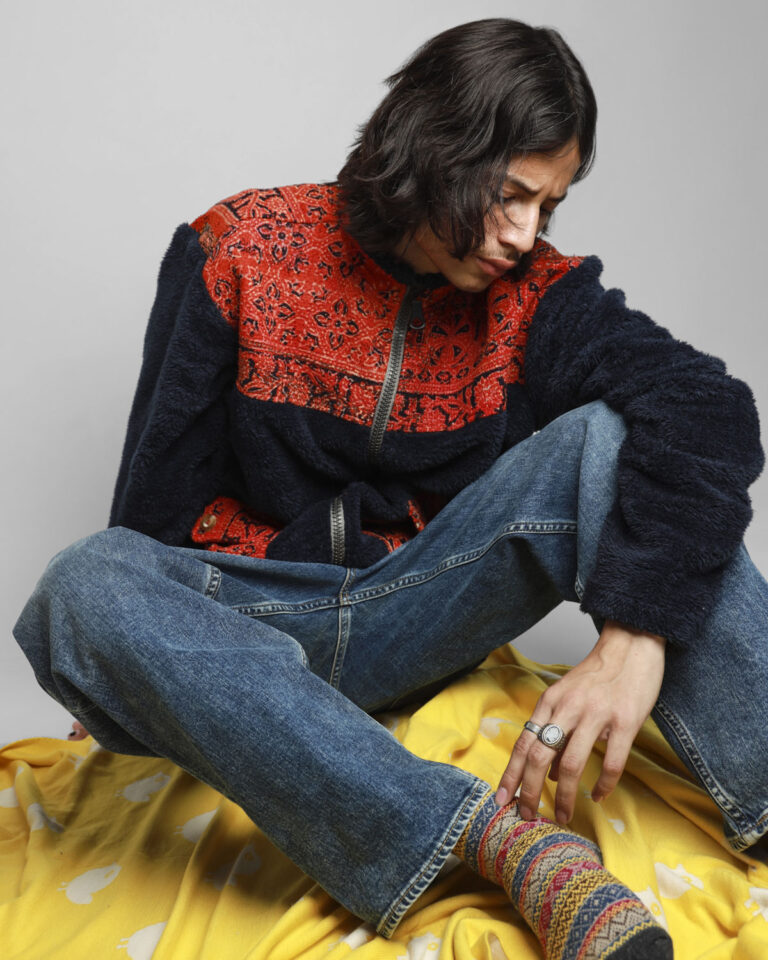 A lot of the Indian streetwear brands are very small businesses and so the per-unit costs are naturally high. At Karu, I'm big on paying a fair wage and working with people that have ethical standards so that drives cost up. With FW21 there'll be complete cost transparency for anyone that asks for the costs. I can't really speak for Indian streetwear brands but for Karu I think you're paying for quality, you're paying for thoughtful design and manufacturing and you're supporting a small business. My favorite brands are probably Eleven Eleven or Rastah out of Pakistan. I think they both show an appreciation of the craft and have a unique perspective. I'm a big fan of Kapital, Jan-Jan van Essche and Carol Christian Poell. I think they've all got elements of the contemporary vintage aesthetic that I'm going for and I think they really push the boundaries in terms of dyeing techniques and artisanship. The plan, for now, is to get into some more stores for FW21. I'm working on SS22 right now and the plan is to just go season by season and see where this organically goes. In terms of what SS22 will look like, the idea is to make more elevated stuff, no more hoodies and tees, really honing in on what I think we do well and developing some new interesting fabrics. 
On physical stores: I don't think physical stores are necessary especially in a post-pandemic world. I think it's too early to speculate whether Karu Mfg can ever get to that point where a store is something that would help grow the brand. I think it's important for world-building for brands in general but for Karu at this stage it's all online or wholesale. I do think growing the brand through getting into brick and mortar locations will be super important for us from a legitimacy standpoint.
Your primary market: The market, for now, is people that are really into the 'if you know you know' hunt. Abroad it's really anyone trying to experiment a bit or someone that values craftsmanship and in India, it's people that are looking for wearable and authentic representation of their culture. The silhouettes are cut for men but very accessible for women and other genders. So far the bulk of the interest has been from the US but I definitely think there is an audience in India.
Karu and streetwear: If we're talking about the US oriented definition of streetwear, with hip-hop and skate influences then I don't necessarily see an authentic Indian connection. If you look at streetwear through a wider lens where it can represent something Indian, whether that's through a political statement or is an idea emerging from the gully rap scene then I think we could have something. The paradoxical nature of Indian's devaluing what would be authentically Indian would probably be the biggest hurdle in getting to that point. I think that idea of streetwear as screen printed tees is a bit played out, it's really hard to stand out if there's no cut and sew. At this point, it's very hard to delineate the two ideas and there's really no point in categorizing something. It's all down to what the designer's intention is rather than what the clothes look like. I don't personally think of Karu as just streetwear, I think there are influences from streetwear but it's more artisanal menswear. I think in India that cross-section doesn't really exist and that's where I want Karu to reside.
The pandemic: Personally, I don't think I would have started this brand if it weren't for the pandemic. I would have probably taken up an online finance internship over the summer but it seemed like as good a time as any to try something creative. It did make the process of setting up a brand very slow though and the timelines became more abstract than I'd have liked.
Did you study fashion designing: I did not study fashion design and found it fairly convenient to learn stuff from YouTube and just interacting with the pattern masters. So I do sort of think it isn't necessary but that's also because I'm not really pushing any tailoring boundaries. I do think there are a lot of brands coming up in India and some don't necessarily have a lot to say. But having said that there are so many different communities around India that aren't represented in fashion so there's definitely room for more.