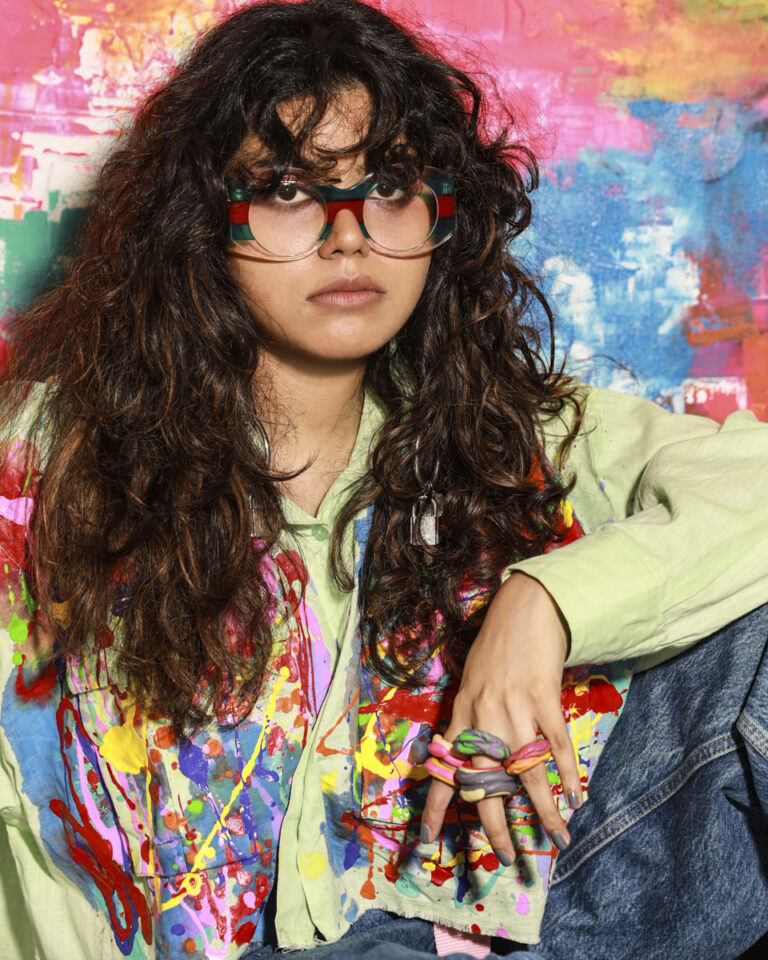 Which genre of pop culture affects your style?
Art, music & social media. My mother is an artist, so I've been exposed to a lot of art since a very young age which is what helped me develop a strong sense of color and design. I've also always listened to a lot of music and feel greatly influenced by it. In my teens, I'd listen to a lot of Pop-punk/Punk rock but now I just listen to all kinds of music.
Social media has also helped me increase my knowledge and helped me evolve my sense of style. In addition to Instagram, I tend to watch Youtubers like @BlissFoster, @thefashionarchive, and a lot of Showstudio panels. I also love listening to a lot of fashion-related podcasts.

Which brand dominates your wardrobe?
Nike: 90%.
And the rest is a mix of brands.
The first sneaker you ever bought? What are the memories?
The first sneaker I ever bought (technically my parents bought it for me) was when I was about 13 or 14 years old and it was a pair of low-top Converse with skulls all over it. It's kind of embarrassing, but I was going through my punk rock/emo phase at the time but I still have that pair.
Where do you shop your sneakers from?
@depop or resale stores like @crepdogcrew since it's impossible to buy off of the official websites or in retail.

Online shopping or physical store?
I do most of my shopping online. Usually, I identify pieces that I like (especially if they are high fashion) and then either wait for them to either go on sale or look for them in places like @depopor @grailed. I just find it easier to shop online.
Would you categorize yourself as a sneakerhead?
I don't categorize myself as a 'sneakerhead'. I don't like to be categorized. I usually just buy sneakers that are unique to me or that I'm drawn to. When it comes to clothing, I try to express myself and what I'm feeling which is why having a personal sense of style is very important to me. I do tend to DIY a lot of my clothes and sometimes have my mom paint my clothes for me which helps me to add a unique touch to my clothing.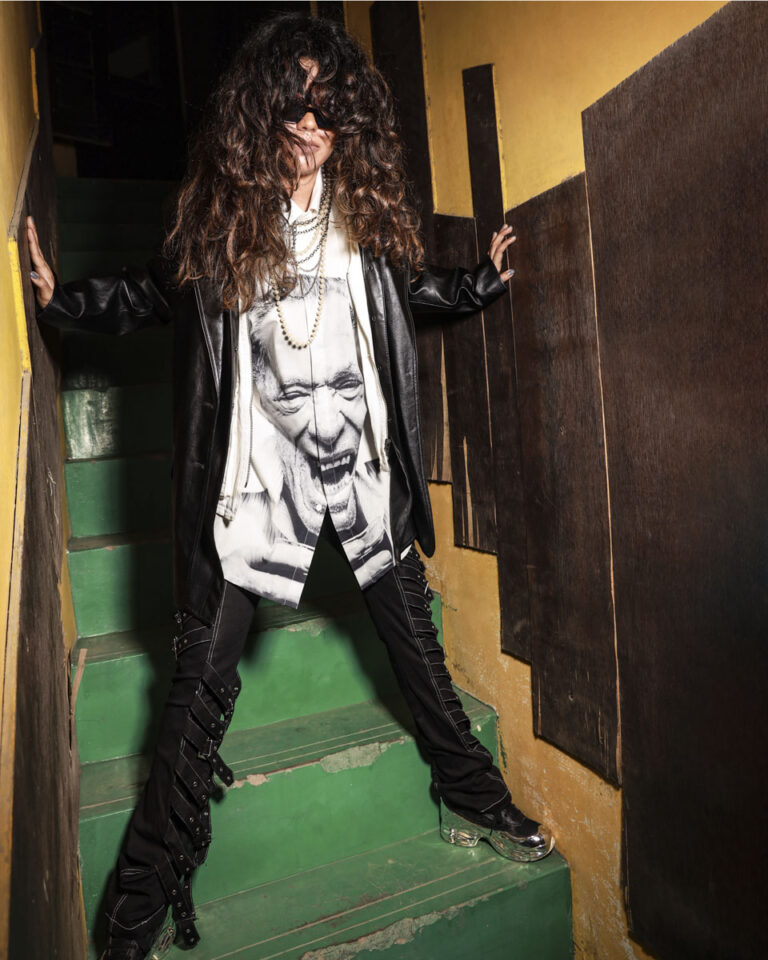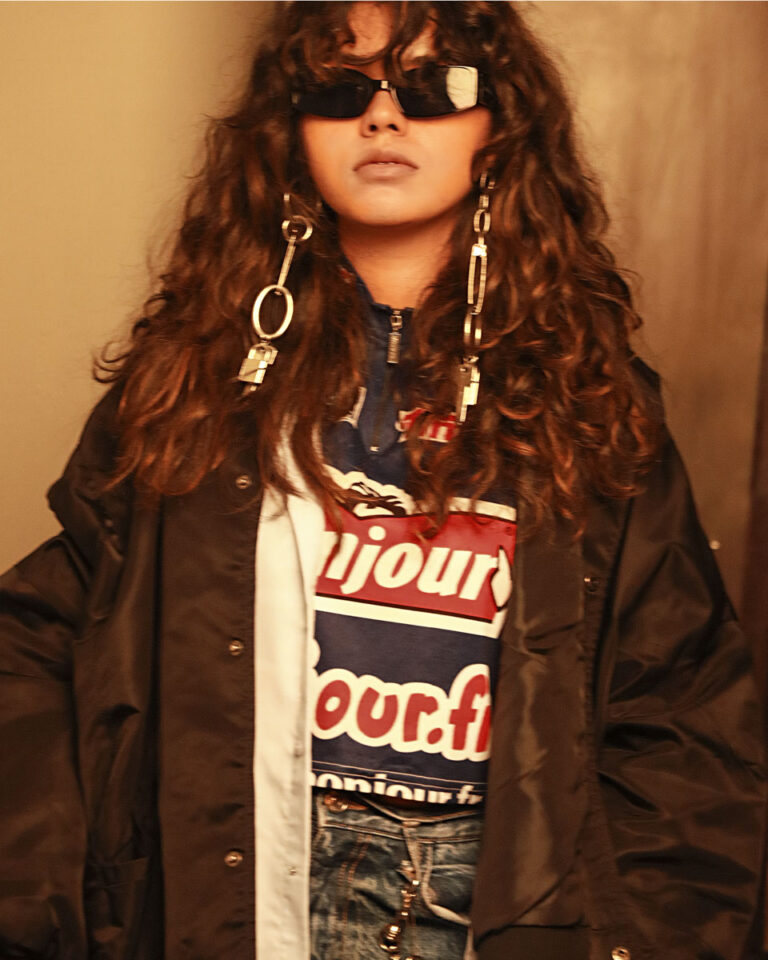 What's your take on reselling?
Of course it's not fair, and in a perfect world, it would be amazing to be able to buy sneakers at retail. However, since I don't buy sneakers that often and usually like to think (a lot) before making a decision I don't mind buying from a reseller.
Who has been the biggest influence on your fashion in recent years? 
I recently started listening to BTS about a year and a half ago and I find their style and aesthetic extremely inspiring! It's interesting to see their fashion evolution and how they've been wearing clothing/accessories that have now turned into trends ( 2-3 years later). 
How has the pandemic changed you or your fashion, the way you look at fashion? 
It has definitely made me extremely aware of the clothes I buy. I've cut down on buying fast fashion and clothing in general. I tend to transform old clothes and try to create unique pieces with what I have now. 

What you see on the gram isn't always realistic for so many people (esp influencers), people do buy for the gram (nothing wrong with it really), it's a thing… what about you? 
For me, because my style is an expression of who I am, I would say I dress similar (when I go out) to how I dress on social media. I also don't believe in buying things solely to wear for social media. However, I'd see why people might feel uncomfortable dressing up and going out the way they dress on social media and for that, the best solution is to incorporate a few unique pieces into your everyday style (which is what I do when I don't want to dress up too much).
Who were your favorite artists growing up? And how has that influenced your style later on in life?
As I mentioned before, as a teen I'd listen to a lot of pop-punk/punk rock like Green Day, My Chemical Romance and Avril Lavigne etc., but as of now, I'm listening to a variety of artists like BTS, Keshi, Joji to name a few. I definitely bought a lot of band tees and skinny jeans when I was a teen, but I'd say, currently, music has a greater influence over my lifestyle than my style. It's something that played a major role in getting me through 2020.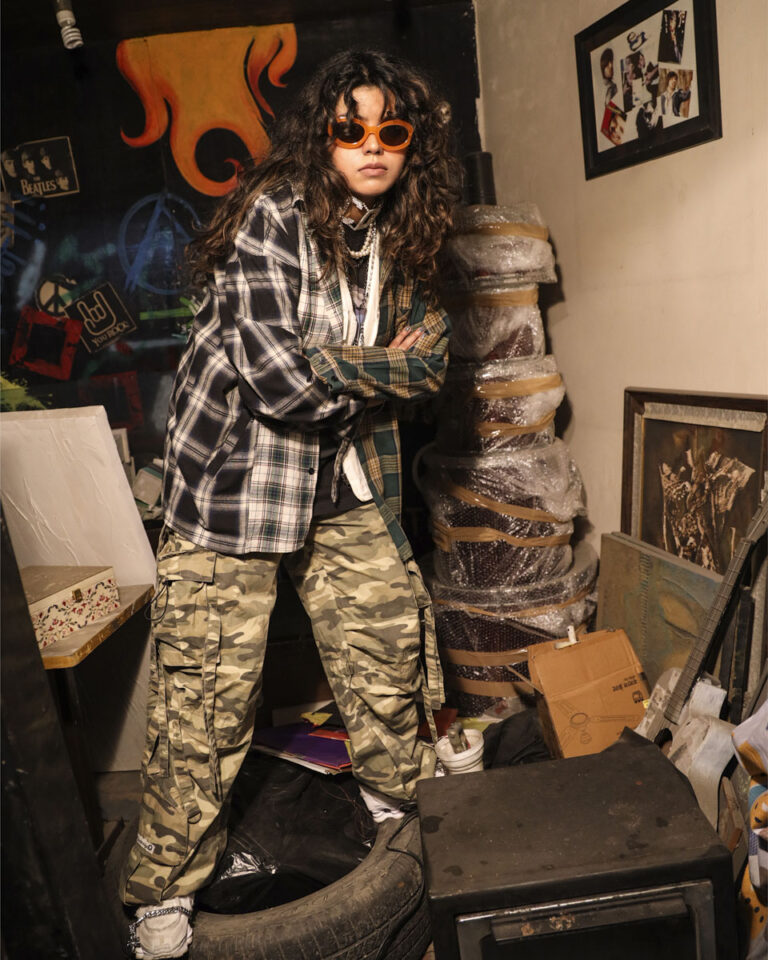 Whose wardrobe would you want to check out if you could? 
I would like to check out @fengfan_x and @esc_studio's wardrobes because they own a lot of pieces which are currently on my wishlist and that I'd like to at least be able to check out if not own.
Your favorite Indian streetwear brands and why? 
Spacebiskit, Gundistudios, Prxkhxr, Huemn, Six5sixstreet and Risingamong. I like these brands because they are interesting and unique. When I style my outfits, I incorporate a lot of layering (shirts and jackets specifically), and all of these brands have good layering pieces. 

How does your fashion and your career go hand in hand? 
Going to fashion school helped me shape my career. I've been working as a stylist for 3 years now. As for graphic design, I'd like to think that the way I dress and my sense of color and aesthetic plays a major role in my graphic art style.