ARJUN SALUJA: Designer Defiant
Sleek tailoring and sharp silhouettes, Arjun Saluja's collection is minimal and unique just like the man himself. We sourced from his creations, new and old, to showcase how they transition from summers into winters effortlessly. And how each and every silhouette is cut with precision to look beautiful from all angles and flatter all figures.
With rather clever clothing that could be comfortably worn through the year, by both men and women, impeccably produced with an attention to detail rather than hard-edged unwearable pieces. ease and sensuality are not mutually exclusive for Saluja's unique brand: Rishta by arjun saluja
Photography: Runvijay Paul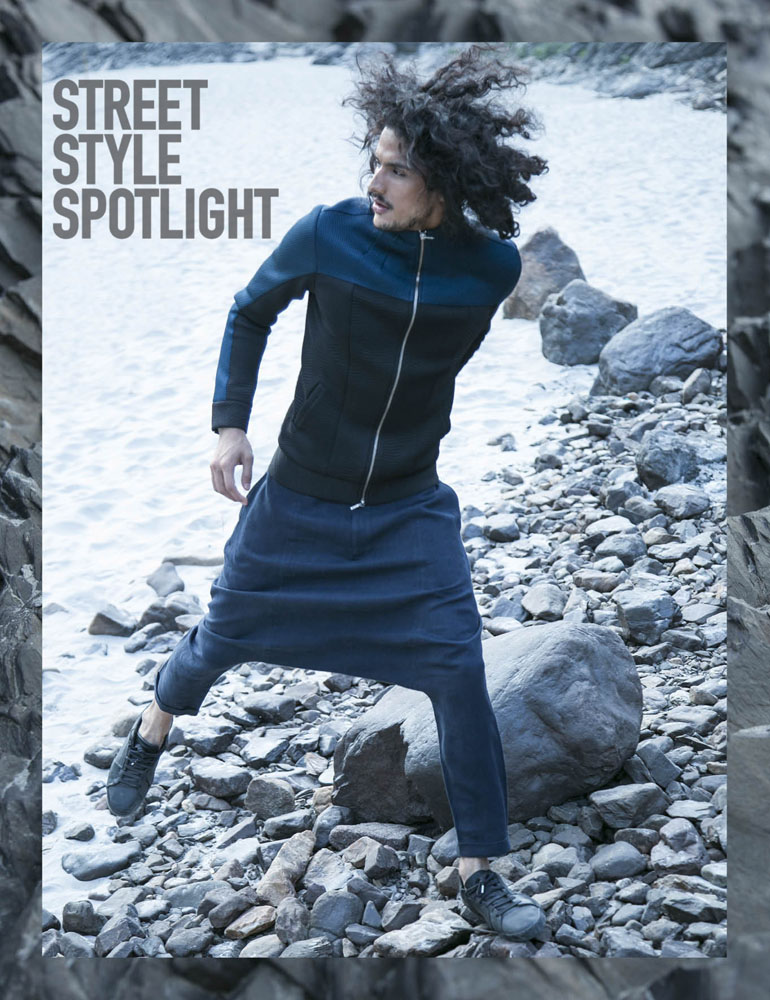 TELL US YOUR STORY? HOW DID YOU START I started the brand in 2002, because of my interest in dance and theatre. It is still a work in progress.
HOW DIFFERENT IS DESIGNING, COMMUNICATING AND SELLING FASHION THESE DAYS COMPARED TO FIVE YEARS AGO With social media the options have increased to express your brand identity in a much more visual format. It in turn has created avenues for sale, communication and marketing.
ARE YOU SELF TAUGHT OR DID YOU STUDY FASHION DESIGNING An amalgamation of both.
FIVE THINGS ONE NEEDS TO START A BRAND  Vision, originality, passion, quality and finance.
HOW CAN SOMEONE WHO DID NOT STUDY FASHION BECOME A DESIGNER It is very important to understand the technical aspect of design, one must study it to twist it.
WHAT IS THE BIGGEST LESSON THAT YOU HAVE LEARNED SINCE YOU STARTED YOUR BRAND Always learn about other mediums of creativity than just fashion.
WHAT ARE YOU FASCINATED BY AT THE MOMENT AND HOW DOES IT FEED INTO YOUR work Sub-consciously all the observations filter through your body of work, the beauty is when you stumble upon it.
WHAT ADVICE WOULD YOU GIVE TO YOUNG DESIGNERS Have your own language.
WHAT WOULD YOU LIKE TO ACHIEVE IN 2017 Growth.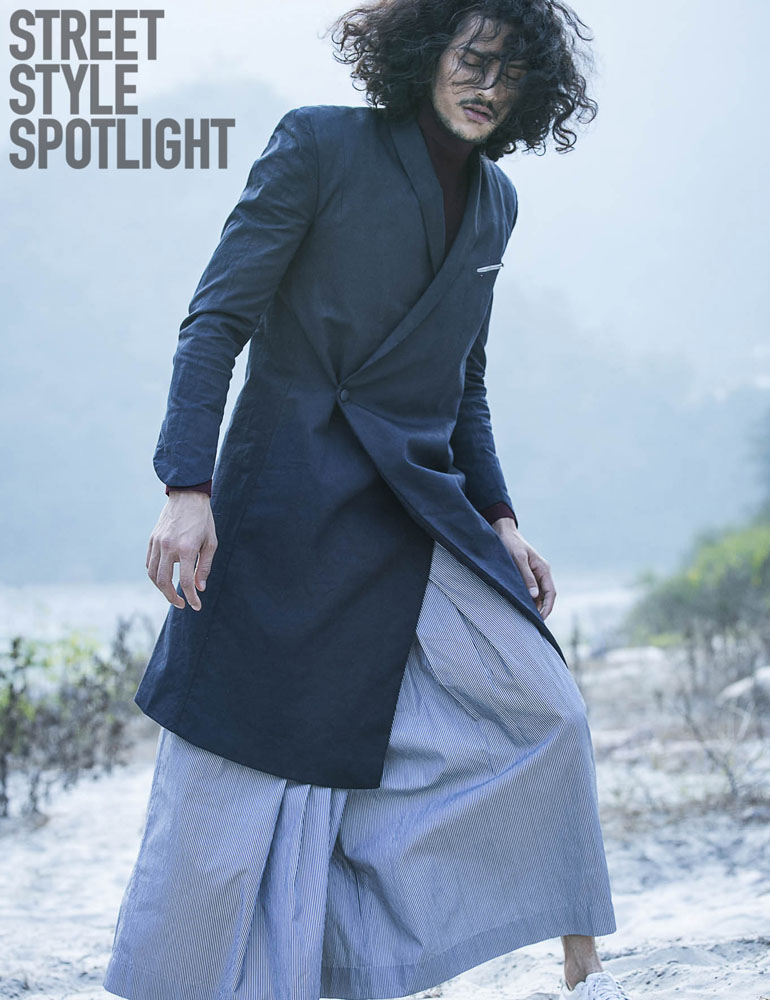 WHAT DO PEOPLE NOT KNOW ABOUT YOU I am extremely boring.
NAME SOMEONE YOU WOULD LOVE TO SEE IN YOUR COLLECTION He died but, David Bowie.
ARE YOUR DESIGNS MADE FOR EVERY DAY WEAR OR OCCASIONAL WEAR Both.
SHOULD AN ASPIRING DESIGNER START AT HIS/HER OWN RISK AND LEARN AS THEY GO OR SHOULD THEY WORK WITH AN ESTABLISHED NAME FIRST? WHAT DO YOU SUGGEST It is important to work first as it gives you hands on training before you start your brand.
WHICH INDIAN BRAND DO YOU THINK HAS MANAGED TO KEEP UP WITH THE INTERNATIONAL BRANDS None.
HOW IMPORTANT IS IT FOR DESIGNERS TO BE A GOOD STYLIST OR TO HAVE A GOOD SENSE OF STYLE It is important to have that imagination in mind, to know what seduces you to design..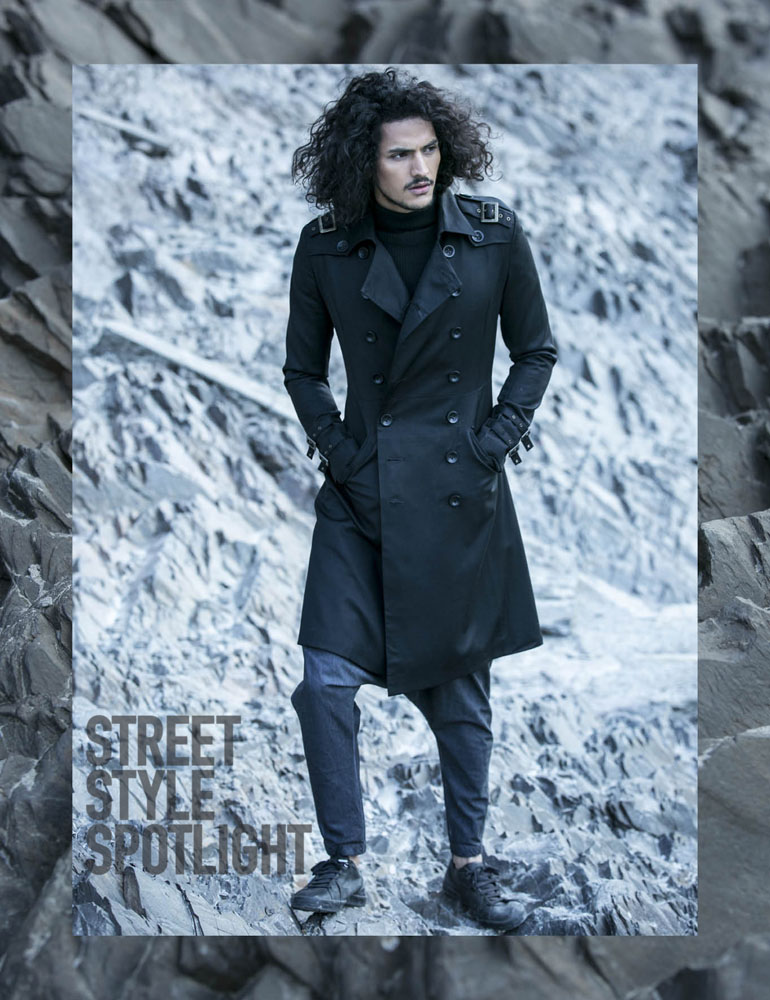 WHICH OTHER BRANDS DO YOU WEAR OTHER THAN YOUR OWN A pair of Junya Watanabe pants gifted by a friend.
EVERY SUCCESSFUL PERSON OR INSPIRING PERSON HAS SETS OF RULES THEY FOLLOW IN THEIR LIFE I have forced myself to contradict myself in order to avoid conforming to my own taste. Quoting Marcel Duchamp. Hence, I follow my instinct.
WE SEE A LOT OF JAPANESE STREET WEAR INSPIRED CLOTHES, IS IT A COINCIDENCE I have watched films by various Japanese directors and studied Japanese designers as well, so maybe.
HOW IMPORTANT DO YOU THINK IS SOCIAL MEDIA PRESENCE? How active are you It is an important part of the marketing the brand… I am still learning.
WHAT IS YOUR ULTIMATE GOAL/DREAM IN LIFE AS A DESIGNER To leave a body of work that has a voice.
WHAT ARE THREE MOST NECESSARY SKILLS TO BECOME A SUCCESSFUL DESIGNER Knowledge, vision and passion.
WHAT DO YOU DO TO DE-STRESS Design is my therapy.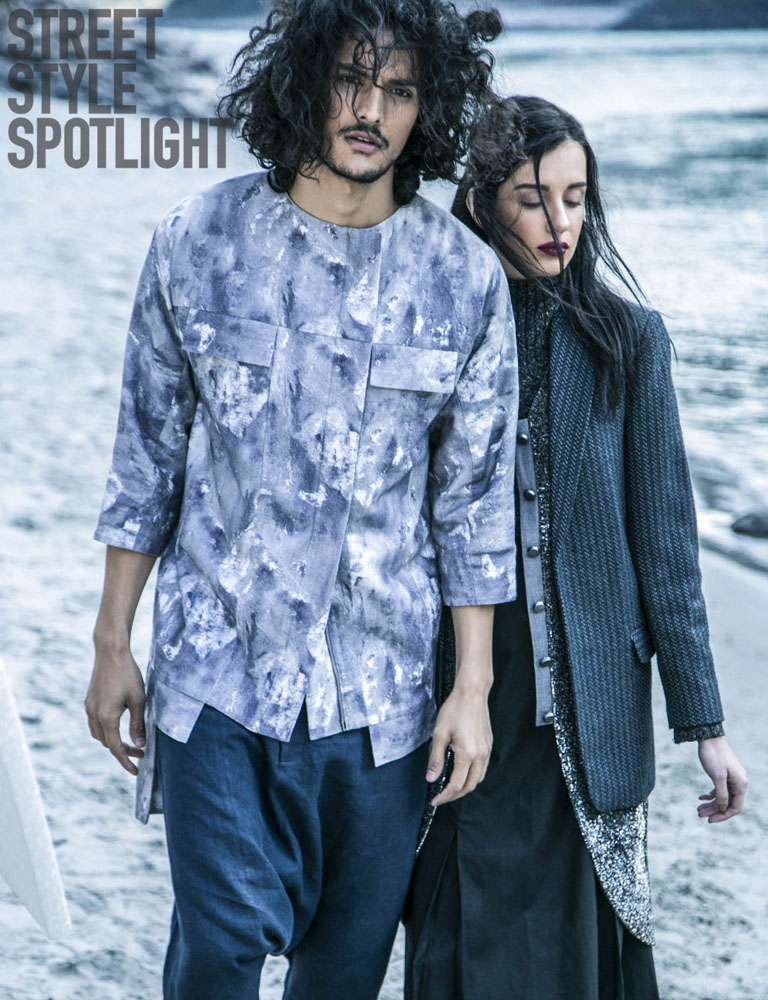 GIVE THREE ADVICE TO ASPIRING DESIGNERS Observe, absorb and express.
WHO IS YOUR FAVOURITE FROM THE GEN-NEXT DESIGNERS Rimzim Dadu.
OF ALL THE ITEMS YOU HAVE CREATED, DO YOU HAVE A FAVOURITE No favourites.
IF YOU COULD COSTUME DESIGN FOR A MOVIE, WHICH ONE WOULD IT BE AND WHY The Holy Mountains for it's abstractness.
FALL IS HERE! WHAT IS YOUR FAVOURITE THING ABOUT THE SEASON Turns me into a hermit
WHAT DO YOU THINK OF THE FAST GROWING  STREET STYLE CULTURE IN INDIA it is sad to say this, street style is improving with each passing year but there is no street wear. At least not any home grown brand.
HOW DO INFLUENCES FROM OUTSIDE OF INDIA FIND THEIR WAY INTO YOUR WORK I am influenced by the everyday, a conversation, a film, a relationship, a moment, the past, life.
HOW IS YOUR WORK RECEIVED INTERNATIONALLY It is a work in progress.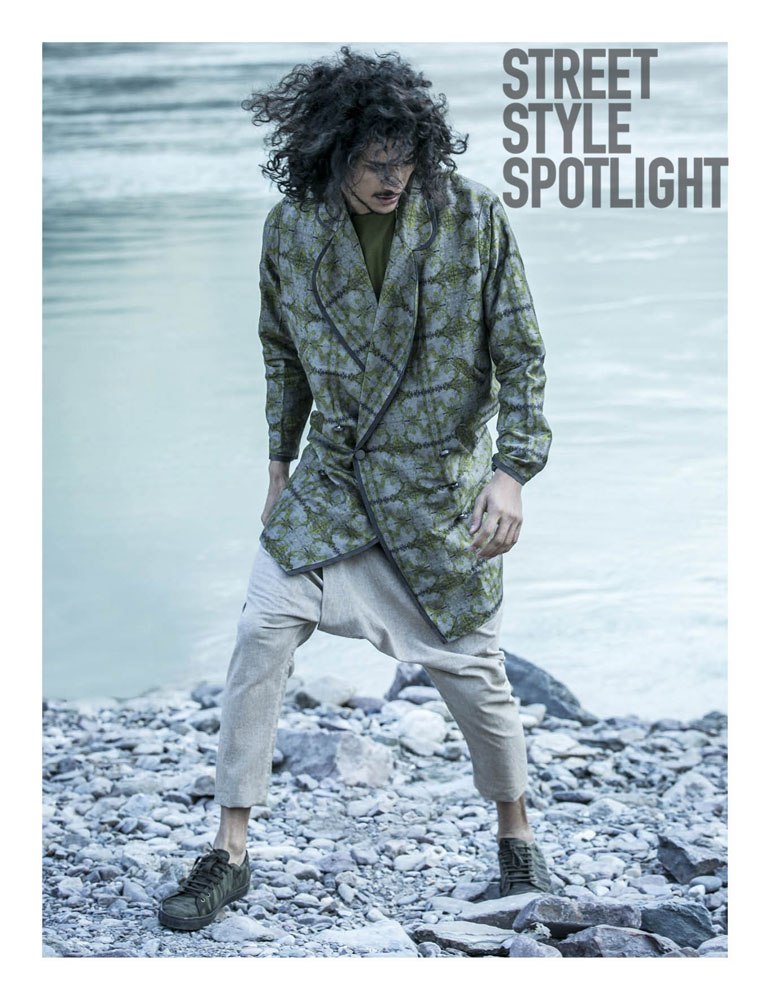 WHAT IS THE BIGGEST LESSON THAT YOU HAVE LEARNT SINCE YOU STARTED YOUR COMPANY Patience.
ARE THERE KEY ELEMENTS THAT YOU CARRY THROUGH ALL YOUR DESIGNS Contradiction.
HOW MANY COLLECTIONS DO YOU COME UP WITHIN A YEAR? WHAT'S THE IDEA BEHIND IT  We do a conceptual line, post that we do an essentials line which is mainly targeted at the stores. It is a derivative of the concepts and lately we have introduced the occasion wear side of the brand.
HOW DO YOU DETERMINE TRENDS OR YOU DO NOT CARE ABOUT TRENDS AT ALL AND FOLLOW YOUR INSPIRATION We try to tell our own story.
WHAT IS YOUR PERSONAL STYLE Personal style is just an avenue of one's expression.
WHAT WAS THE BEST THING ABOUT 2016 To push myself conceptually hopefully contradict to create.
DESCRIBE YOUR YEAR 2016 IN ONE WORD Dadaist.
Hair and make-up: Radhika Khunteta
Models: Ravi Goswami & Alzbeta (Tiara Talents)