You should know me: Zeeshan Ali
Zeeshan Ali, artist
A fusion of Gujarati ethnicity and Bombay upbringing has created my vivacious personality and I consider it an integral part of my value system. At 21, I was a budding medical student in the making. But soon I reached a point where I could no longer suppress my desire to break out of the stereotypical monotony and give my creative side an opportunity to grow wings and fly. I reached Bangalore on my own where I switched from the academic field of medicine to the ever so vibrant field of fashion. Entering design college was a major milestone where I learnt more about myself as an artist. I was my very own unsung hero waiting to bloom. Colours became my best friend, fabric understood me, make-up loved me and I reciprocated with fierce intensity. My love for flamboyance and making bold statements motivates me to create. My inspiration stems from anything/anyone that I can emotionally connect to. I visualize these connections through my imagination and craft them through my personal filters. My body is my canvas and I use all the crayons in the colouring box. This is what I represent. I believe I am a versatile artist and I don't intend to have one job. I want to explore numerous doors, market myself as a brand inclusive of a model, a designer, a stylist and a makeup artist. The struggle is real, to find a way to showcase and sell your art. Email: paintedbyzee@gmail.com Instagram: @zeesh.ali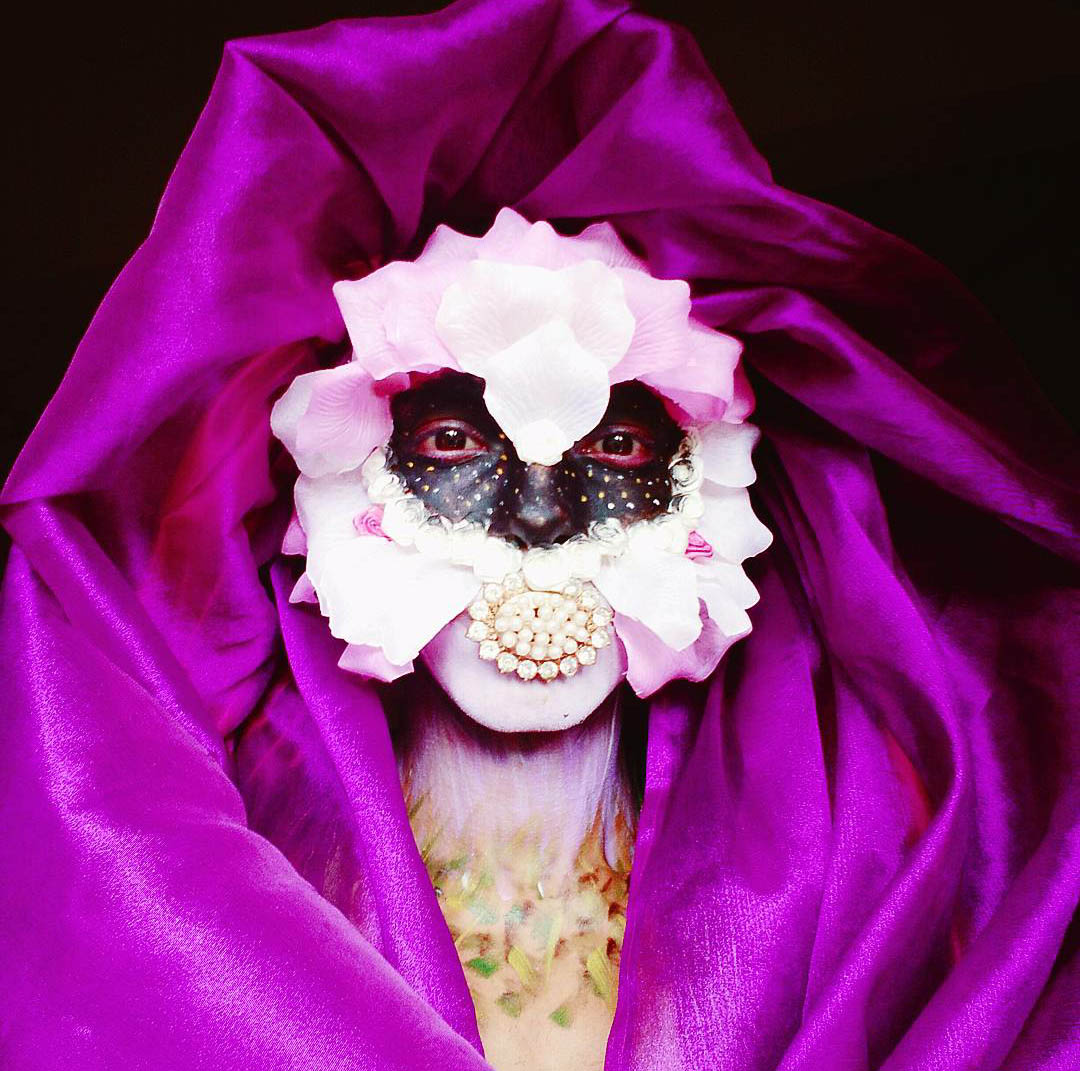 Trace of a race
This is a part of a photo series posted on my Instagram. Created from my crazy vivid imagination, the piece marries flora and fauna birthing an offspring in the human inspired form. The look is assembled with around fifty hand painted rose petals glued to my face. The mouth accessory is a pearl broach which was equivalent to a lip job. My tired red eyes did contribute significantly to the look. The whole shoot stretched over eighteen hours with multiple alterations and retouching, and not to forget the thirty minutes for cleaning that mug.
Pyedaan
This one was for my cat's love for door mats. Now my cat sleeps in the same costume. Created this look in 2 hours. The colour and texture was what made this look.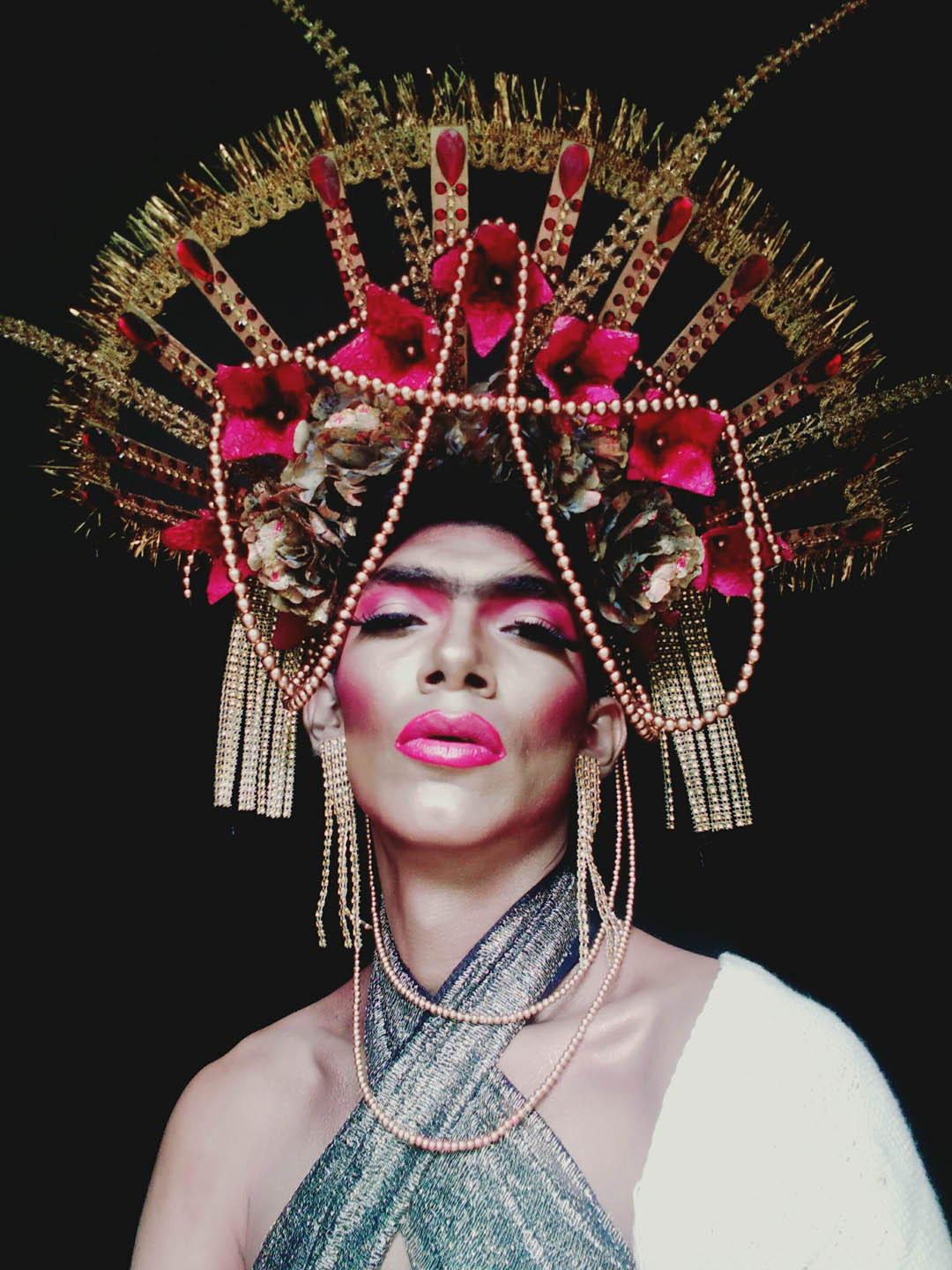 Gender fluid Frida
Frida Kahlo has inspired my work to a great extent. Her portraits have been windows to her soul, emotions and inner self; something which I have always felt connected to. My admiration for her is reflected through this piece where I have tried to inculcate her vision into a gender fluid frame.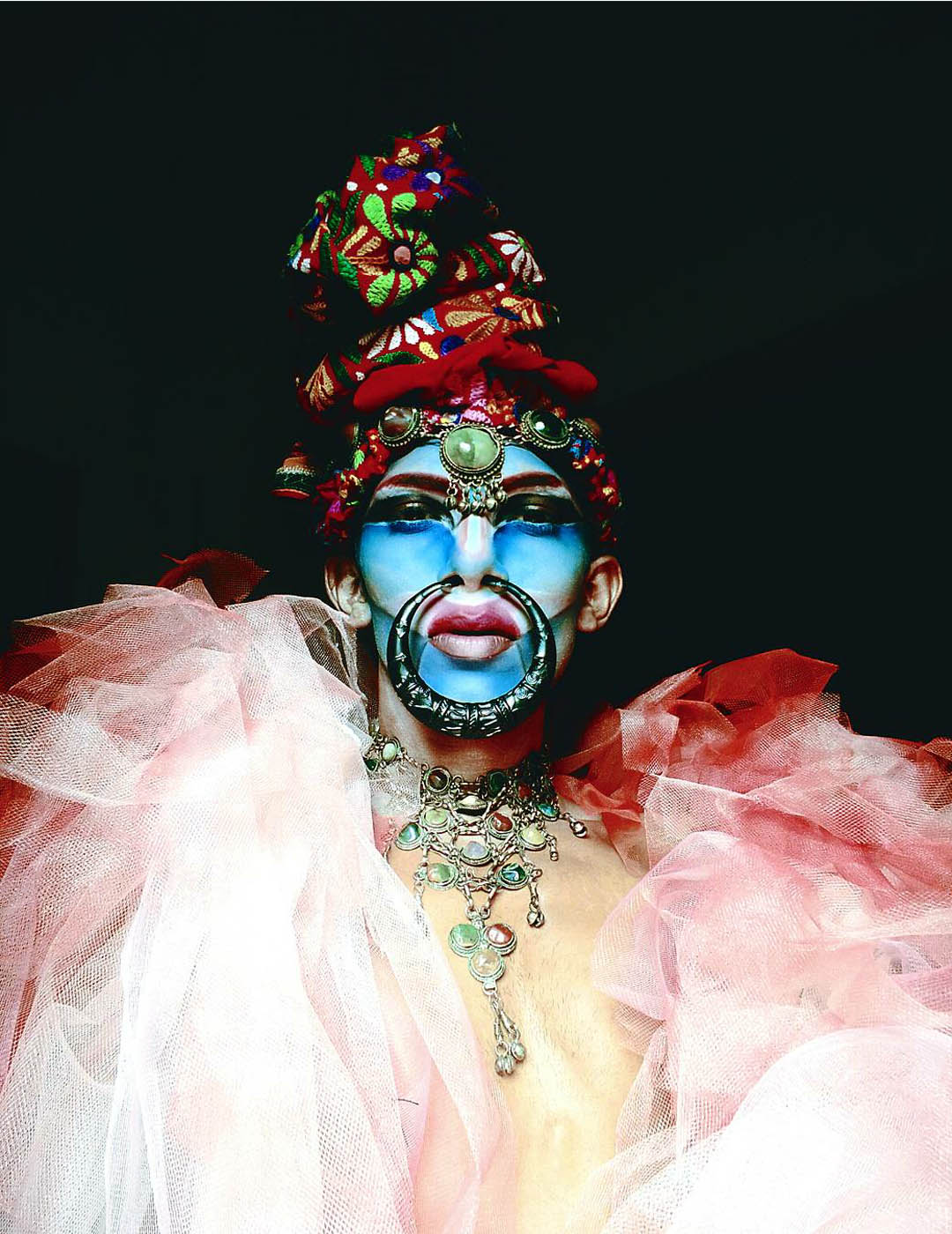 Club kid
This piece is inspired by the 90s club scene in New York, known for its bold fashion and characters, alternate art, euphoric music, edgy costumes and make up, and the mega glamour club culture. This piece creates a relationship merging the outrageous 90s club kids with the flamboyance of Gujarati Ras. The vintage jewellery worn are passed down from my mom.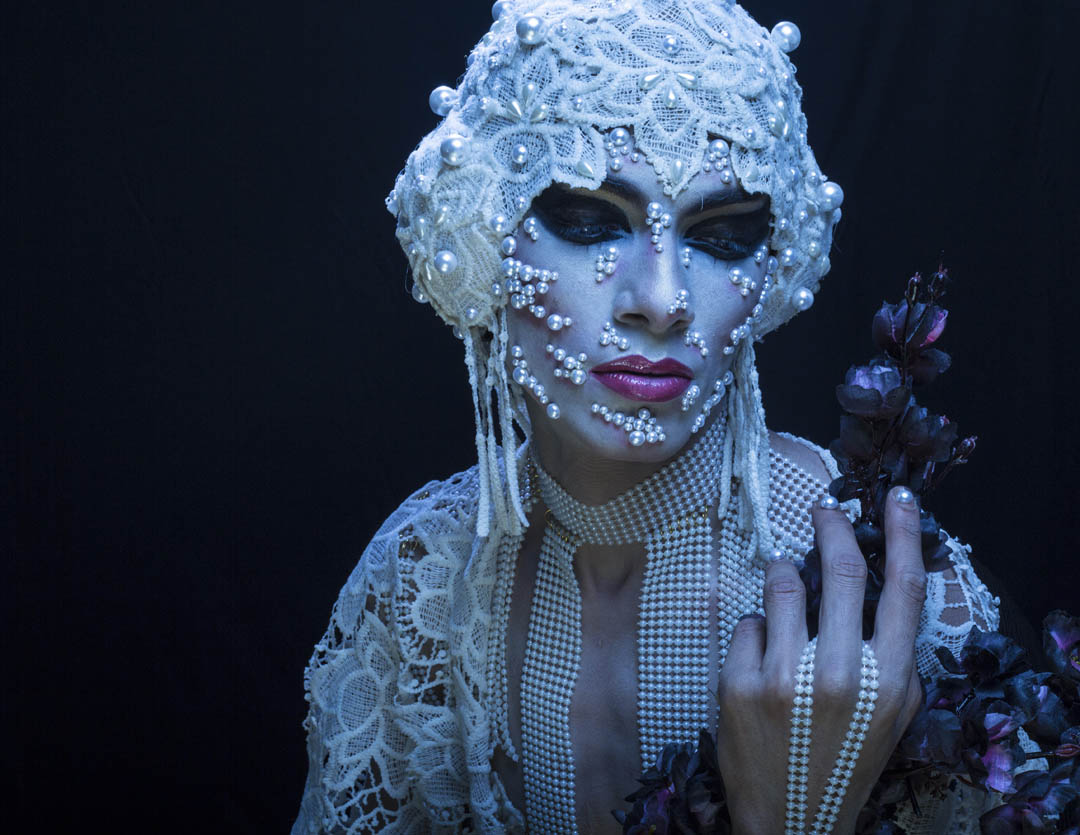 The expressive virgin
Stimulated by a fictional Burlesque dancer infamous in the 20s, the white theme personifies her first intimate night they shared. Clad in white she glows like a full moon on a dark night; the pious virgin with veiled eyes masking her anticipation. The pearls signify beads of perspiration, a result of the flaming passion she shared with her lover.
Photography: Shwet Priya; Costume, hair & make-up and model: Zeeshan Ali
For Trace of a Race: Self portrait, costume, hair & make-up and model: Zeeshan Ali