THE NEW CLASS: UNCONVENTIONAL
Model measurements now required – global appeal with a distinctive face!
Photography: Runvijay Paul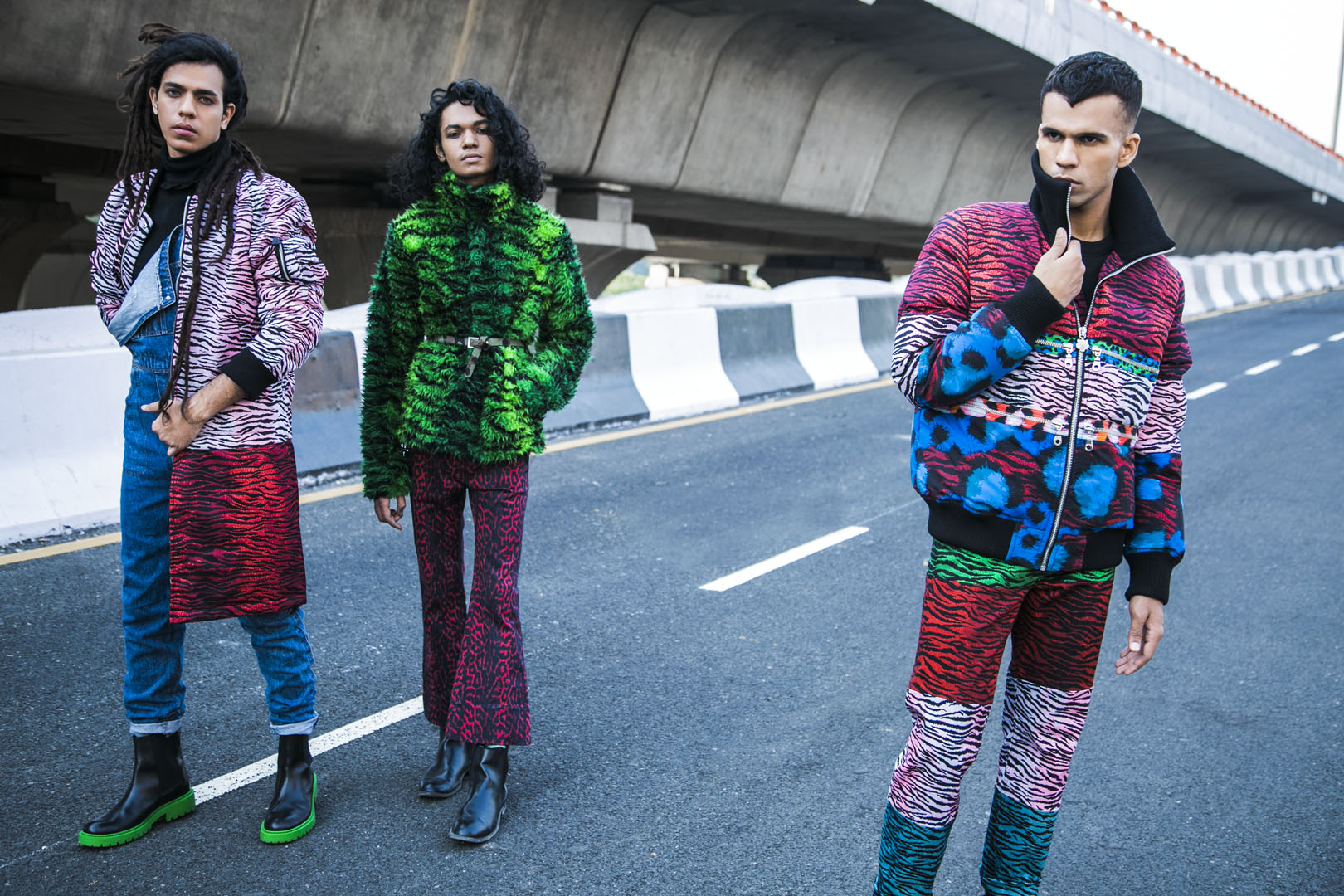 What's common between Shaun Ross, Ashley Graham and Jillian Mercado? Two things. They are models—and they aren't 'perfect'. While Ross, who walked for names such as Alexander McQueen and Givenchy, suffers from albinism, Graham landed a hot lingerie shoot with Vogue, thanks to her ample curves. Mercado, on the other hand, grappled with muscular dystrophy and a wheelchair-bound life to put up a bold face for Diesel and Nordstrom.
And they aren't the only ones. Closer home, the trio featured in this issue of Street Style Spotlight, Malkeet Singh, Himanshu Singh and Arman Menzies, are breaking moulds too. Not your archetypical puffed up Greek gods, they are pursuing the art of keeping things real with their looks, in life and on the ramp.
"Sometimes, I don't introduce myself as a model," said Himanshu, after he got down from a bus in Pune. "I get amused by the look on people's faces when they hear that I work as a model."
In his 20s, Himanshu lives in Mumbai. Lithe and dark-skinned, he dabbles in photography and works as a theatre artist. He also doubles as a model for stylists and casting directors and has appeared in campaigns and editorials.
When asked about the change in Indian mind-set towards models, who don't fit into the traditional cast of good looks and brawn, Himanshu looked thoughtful. "There is a growing acceptance among people for diversity in faces," he said. "I would like to believe that the masses are getting smarter and are moving on from a certain aspirational way of thinking in which everything, including models, has to be glossy and perfect."
Globally, the change has already entrenched itself, at least in the field of fashion and advertising. Take Alex Minsky, for instance. A former US Marine, who lost one of his legs in an explosion, Minsky has appeared in GQ and a campaign for the movie, Hunger Games. Similarly, 85-year-old American model and actor, Carmen Dell'Orefice has shattered all notions associated with age and beauty. Known as the world's oldest working model, Dell'Orefice, was on the Vogue cover at the age of 16 and has been modeling ever since.
'Real' people are in demand. Differently-abled models, transgender, and androgynous models are not only gracing covers of top fashion magazines but are also replacing traditional models in brand campaigns, setting a precedent for their fans to believe in themselves and take a leap of faith.
Delhi-based Malkeet Singh is one such person. Having broken through his fears and stereotypes, Malkeet has asserted himself on societal prejudices. He oozes confidence in front of the camera and looks at ease in clothes that are not easy to carry off. Malkeet works at a fashion boutique and goes by the name of 'god of the curly world' on Instagram. Standing six feet tall, with long curls, he claimed he weighs 60kg, light by male standards.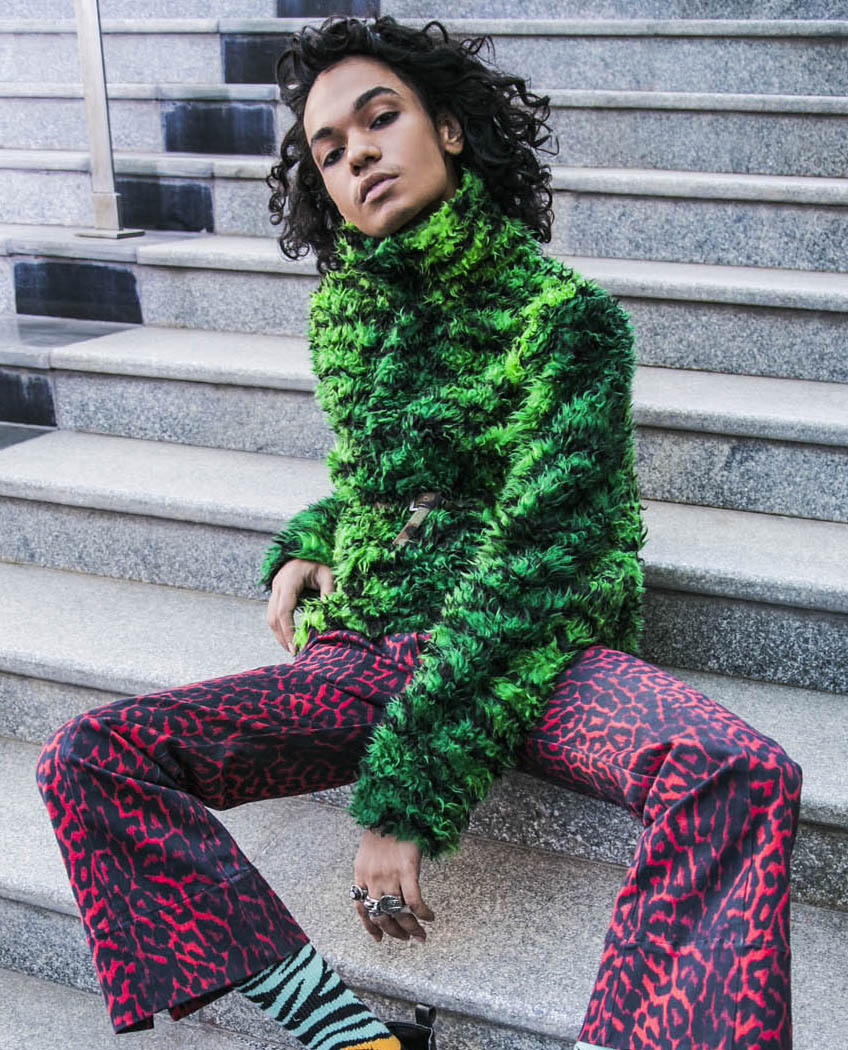 "I am careful not to do too many push-ups. And I don't take protein supplements," he said. "A bit of running in the morning and selective eating keeps me in shape. My body helped me get where I am. It works for me."
But it wasn't that easy for him always. Having been constantly body-shamed for being too thin and sporting a feminine gait, Malkeet, now 22, has modelled in campaigns and walked the ramp. His design sense and creativity have their lovers too. And his choice of clothes has been consistently lauded by his peers and stylists alike.
"I don't like clothes that are typically meant for men or women," he said. "I like silhouettes, something on the lines of what Vetements' Demna Gvasalia does."
Having a father, who always disapproved of his likes and dislikes did not help Malkeet as a kid. While boys of his age indulged in sports, he remained glued to his sketch books. Malkeet's education was sponsored by his uncle before he landed a scholarship to travel to London for a course in fashion studies at York College.  "I was never into sports. I loved sketching and painting. But my father wanted me to become an engineer," he said.
Even during his stint as a model, he had to hear comments such as, "You are too thin to be a model. You are too pretty for a guy."
"I have been helping girls walk the ramp," he said. "So, one fine day I thought to myself, why can't I walk the ramp like they do?" And that's how it all started.
For Himanshu, discrimination came with its own set of moments. "Many a time, I have been cast over pretty men," he said. "I would say, it has been a fair game for me."
For the Indian fashion industry, the trend of fresh faces bursting into the scene restarted just a couple of years ago. For some time, industry experts thought the era of Indian supermodels had ended with the likes of Madhu Sapre and Milind Soman retiring from modelling. The deluge of fair-skinned Europeans making a beeline for these shores was overwhelming.
"It's not true that we don't have Indian supermodels at present," said Kekhrie Savino Yhome, a well-known model scout credited with discovering faces such as Naga girl Ketho Leno Kense and Siddharth Gogoi. "Most of them, including the likes of Pooja Mor have gone abroad to work for international agencies."
Savino said there are two reasons for the migration. Firstly, older supermodels in the country are not stepping down fast enough to make way for new talent. And secondly, some brands here are still a bit skeptical to bet on a new face.
"Sometimes, it's still a struggle to convince a brand to try new people. But things are changing. Models like Gogoi have become the face of Royal Enfield. Apart from getting on the cover of Vogue, Leno has been featured by Tarun Tahiliani for Indian couture despite having very oriental features. These are bold and welcome steps for the industry," said Savino.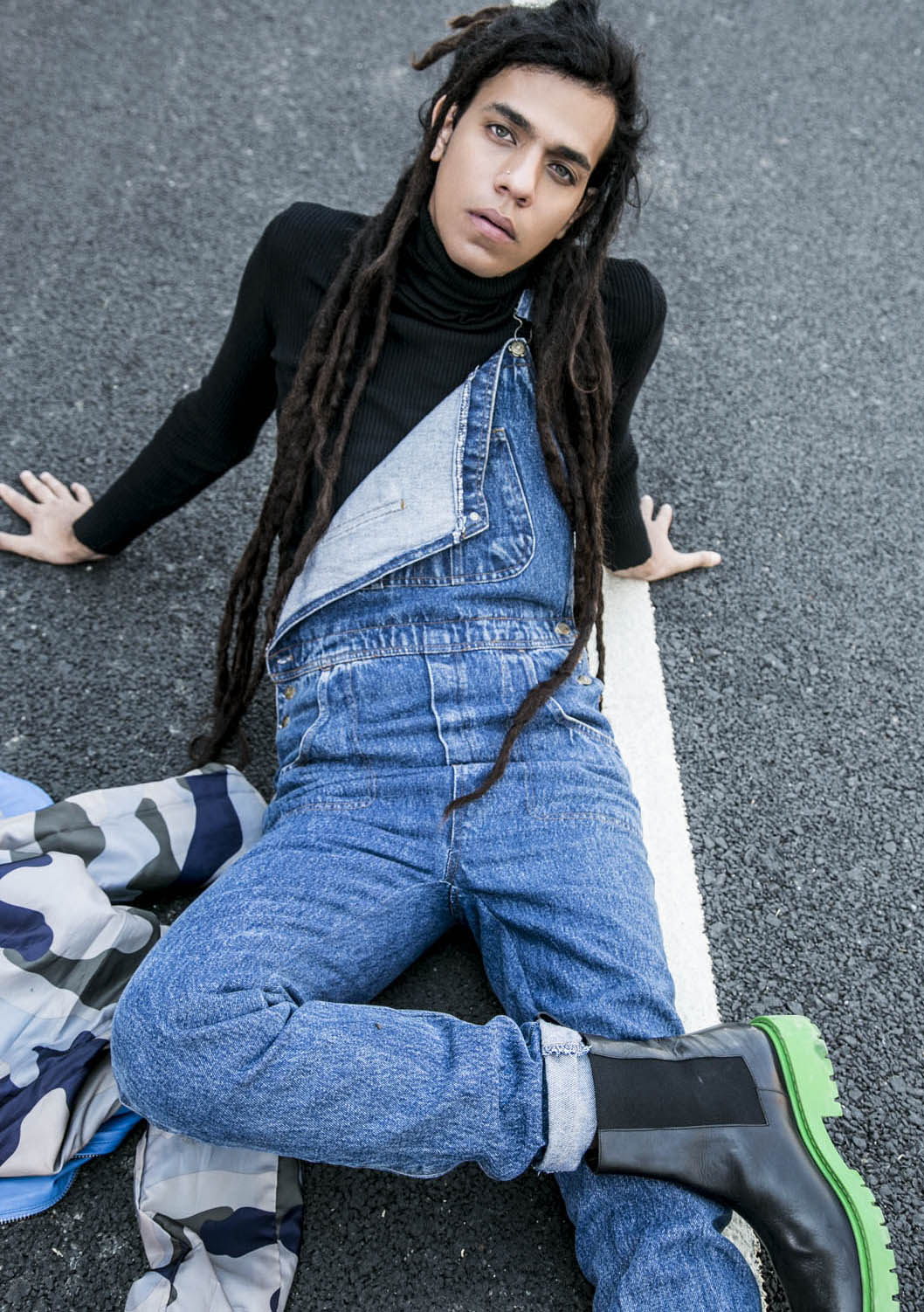 But while brands here are now waking up to exciting possibilities of casting real-looking people in their campaigns, fashion meccas such as Paris and Milan are no strangers to 'unusual' faces, even if they come with large turbans. Whether it's US clothing retailer GAP featuring Sikh jewelry designer Waris Ahluwalia or luxury fashion house Louis Vuitton casting musician Jatinder Singh Durhailay in its ads, 'real' seems to be the new black.
Coming to musicians, Street Style Spotlight caught up with Mumbai boy Arman Menzies in his free time between a gig and a shoot. The relative newcomer to the fashion industry insisted he is clueless about the nitty-gritty of style.
"More often than not, you will find me in a T-shirt and skinny black jeans," he said. "However, I do feel that brands like models, who are musicians."
Although, Arman couldn't prop up his belief with a believable rationale, the electronic music producer cut an impressive figure with his dreadlocks, light eyes, and clean features. He looked the good-looking well-meaning dude sitting in a corner of your neighborhood Starbucks with a half-empty glass of chilled frappe going through old CDs of Marley and Kraftwerk. His dreadlocks add to the vulnerable air around him and interestingly, he looks ditto in images too.
"Sometimes, while shooting, I refuse to wear a particular set of clothes if I don't feel comfortable in them. I mean, what I wear, even on sets, should be able to embody the person I am in real life," said Arman.
But he was quick to add that he is still learning. "Sometimes, even if I am not comfortable in some clothes, I have seen that in pictures they look really good," he said. "I am eager to understand how I am supposed to appear so that I can try to be that person in the picture."
Arman dropped out of college, spent two years trying to understand what he wanted to do and then went abroad to study music. Although his first love still remains music, he said modelling hasn't been such a bad idea at all.
"First few years, I did around three campaigns a year," he said. "But now, I am pushing for more. I am starting to quite like it."
And when asked whether he could be reached on the phone for further information, he politely said he wouldn't be available because he would be attending a gig. "But I will call you back whenever I get a free minute," he said.
We immediately knew he would. Like 'real' people do.