Hello Ekam!
High fashion and high function combined with a distinctive design in both form and function, form the very basis of the collection designed by the brand. EKAM (@ekam_official) aims to redefine the traditional sport meets street silhouettes and is a true fusion of comfort and style. The innovative collection by Armaan Randhawa and
Manish Gupta is designed for the millennial women whose priority is 'comfort first' and at the same time do not want to sacrifice in the style game.
Photography: Runvijay Paul                                   
Hair and make-up: Radhika Khunteta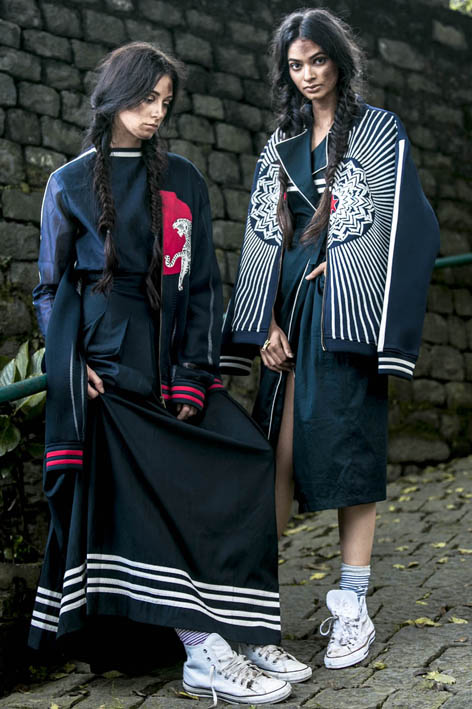 What is your brand's USP? We do luxury clothing with comfort and style. There are very few who are doing this in India and that is what makes us unique. We see EKAM worn by achievers who work hard and party harder. The fun generation of today who carry their own distinct style and can identify with our brand image. The label believes that the way a person chooses to look and feel should be a direct reflection of the person's choice and principles in life.
The reason behind the name? 'EKAM' means one with your essence and we strive to be the best in what we do. The activewear brand's name combines fashion and style in a functional way.
Tell us your story? How did you start? Fashion was always a guaranteed future for us, It has been our passion and the ultimate dream to see people wearing our designs. It has been a long journey but the fact that we share similar interests and quite similar taste in art and style, it was rather smooth interpreting them in our brand without conflicts or disturbances. After assisting other big names and brands for a few years, Armaan made his fashion week debut in 2013 when he showcased at LFW, and in 2016 EKAM was first seen on the runway.
Who would you love to see your brand on? Kendell Jenner. She is the modern definition of casual cool.
YOUR 2013 Show was all traditional, and in 2016 you did western wear?  There is a lot of scope for westerns in India, the market is growing and we feel that it will grow at least 10 times from here. The high street brands are doing well but the brands have a limit to their creative expanse. They are more mass oriented, they like to play safe in terms of experimental design. That is where we come in. EKAM is a high fashion clothing line blended with unique designs. We do not play safe. Our designs are more elaborate and intricate. Our designs are not for the masses, it is for the experimental youth that wants to break out and not blend in with identical fast fashion.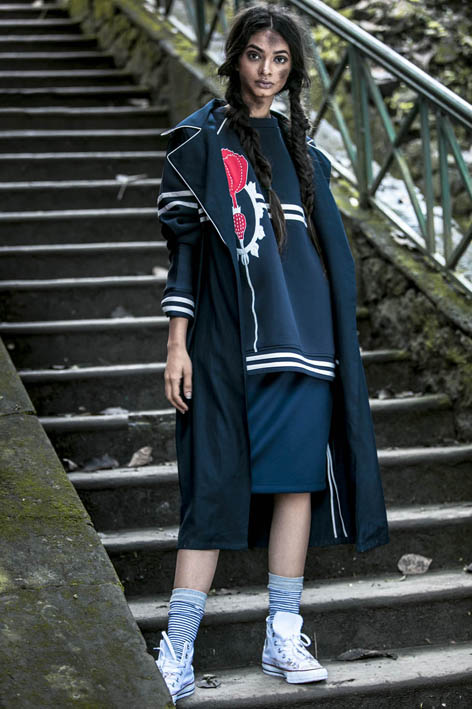 Which brand would you like to collaborate with and why? ZARA. The brand caters for everybody. Appealing to all ages and style sensibilities; people who follow trends and those who don't. Unlike many of its fellow fast-fashion high-street retailers, its main focus is not just 'trend'. While it will expertly interpret the latest from popular luxury brands each season, it does not divert its focus from the 'classics'. A loyal Zara customer knows they can just as reliably go there and pick up an office-appropriate navy blazer, a stand out party dress or a well fitted go-to blue jeans.
Can a brand survive and sustain without participating in fashion weeks?  Yes, of course, it can. However, the response after showcasing at Lakme Fashion Week has been very encouraging. The platform introduces you to the rest of the world. We now supply to the best stores in India and all the top magazines have been sourcing our designs for their editorials. And like we mentioned, the cool lot from Bollywood is appreciating what we do, all of which would have ideally taken years to achieve if not for Lakme.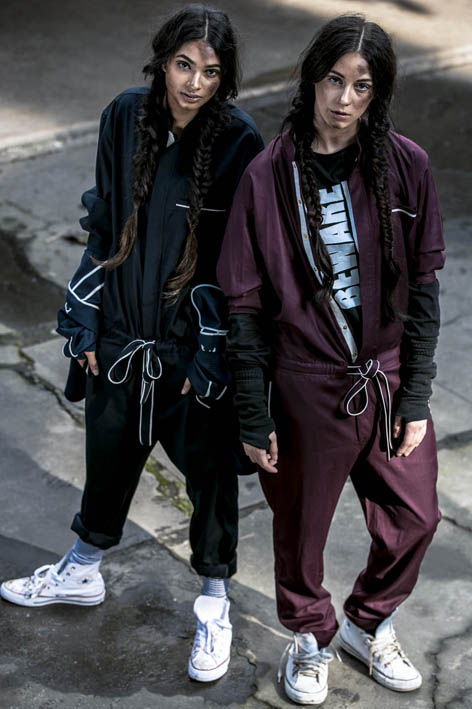 What do you look for when hiring a new member in the team? From an early stage in life, much of your success is dependent on the people you surround yourself with. Whether it is your friends, your family, and the people that you work with – what they say, do, show and prove, is what your world is made of.  It is important to surround yourself with the best to be the best. At EKAM we look for originality. We look for people who are ready to take on anything. We are ready to learn from our coworkers and we look for people with an overall positive take on life.
How long did this collection take? It was a three-month process from design inspiration to the collection on stands. The first month we worked on the story, colors, fabrics, motifs, embroideries, and cuts. The second month went into placements, detailing and generating the first samples. It is at this stage that the collection started to take shape. In the third month, we completed most of the looks, which is continuously reworked upon and improved until the day of the show.
How important is it to keep reinventing as a brand? Reinvention is mandatory if you have to keep your brand competitive enough. A constant study of consumer insight and trends can help you stand firm in the competition. But if you ignore this, your brand will fall like the wall of Jericho. Making bold moves and innovating is key. Excite the customers and keep on providing them with the unexpected.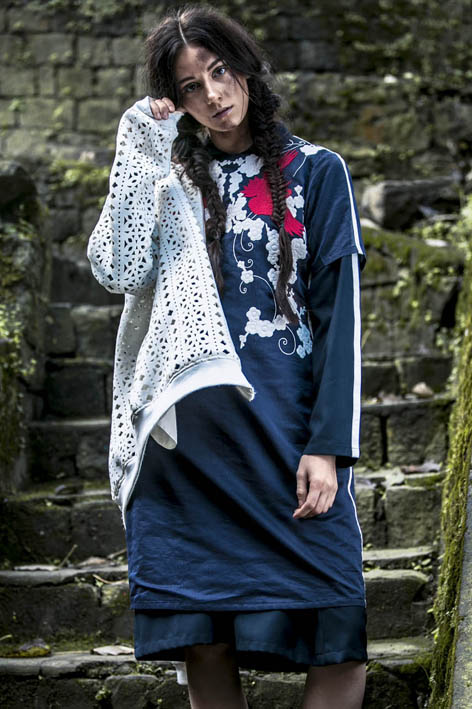 Is EKAM an art or artistic business? EKAM is art translated into wearable artistic clothing.
What is EKAM's biggest accomplishment? Very recently, an Indian Bharatnatyam exponent wore our designs to the Cannes Film Festival! Bollywood is one of the biggest driving forces of fashion in the country and young actors love our designs. They are seen wearing them for the best of events every now and then. For a young brand with big ambitions, every kind of support is really appreciated and needed.
Where do you see EKAM in five years? We have to be in Paris, Milan and New York.
Models: Ruslana (Brave Model Management) & Priya (Vogati Talent & Entertainment)